UK drives global Healthcare sector growth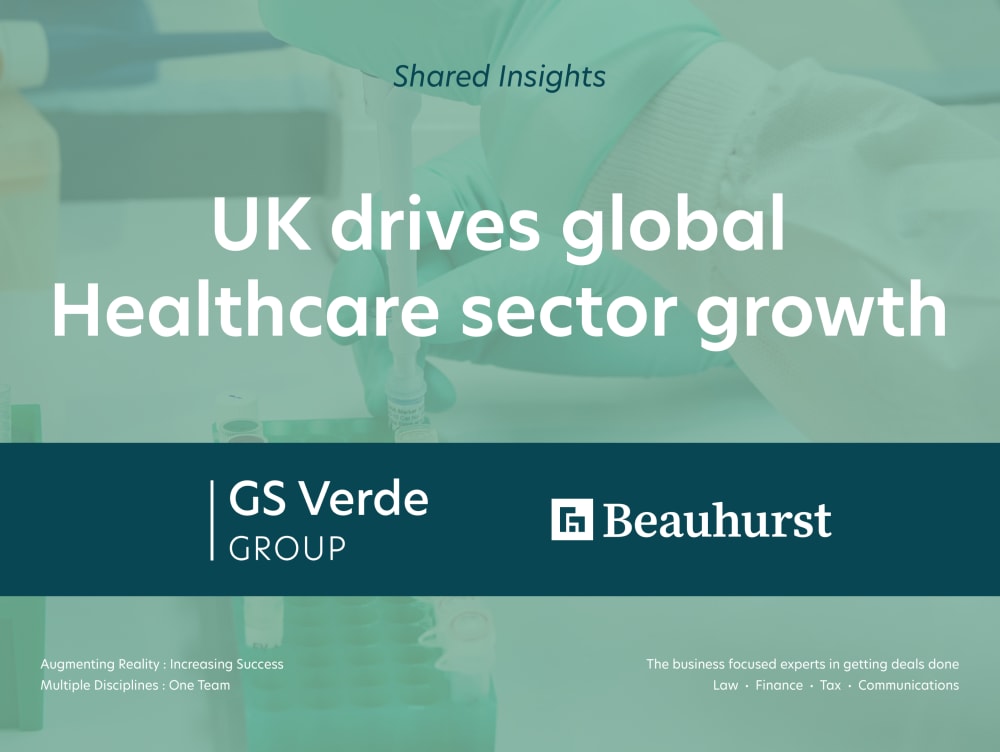 posted
28th
February
2022
Posted

2 years ago
By

GS Verde Group
In this article, dealmaking business, the GS Verde Group examine the state of investment in the UK Health sector, as data from Beauhurst indicates. Exploring the latest investment trends, the UK funding in HealthTech is driving global growth in the sector.

Change accelerated across all sectors during the Covid-19 pandemic, but perhaps none have transformed quite like Healthcare. Digitisation has been expedited, regulatory timelines and strategies have adapted while supply chains, laboratories and manufacturers have had no choice but to tackle newfound complexities. It will come as no surprise that there has been huge global demand for technologically enabled health solutions in the last two years, leading to the rise of the term HealthTech.

A term most often used to describe any technology-enabled solution for out of hospital/general practice healthcare, this technology sector provides a way of adhering to social distancing guidelines while treating and monitoring illnesses, through remote digital health interventions. The UK is driving growth in the global HealthTech sector, with London being a leading hub within the industry. In fact, across the UK and US, over $51.3b in funding was raised for the HealthTech sector in 2021. This total marks a 280% increase since 2016.
"The demand for technology to do more for our physical and mental health needs is clear."
The sector has seen rapid transformation in recent years, where it used to be considered somewhat of a laggard. Start-ups in particular are now a source of major health innovation, and equity investment into these businesses is a key driver of innovation in the healthcare industry.


What will the UK Health market look like in 2022?

The reason for this seismic shift in funding is simple: it was necessary. The biggest factor to influence health technology in the UK has undoubtedly been the post-pandemic drive towards more efficient and flexible healthcare solutions. From at-home diagnosis support to tailored wellness programs, the demand for technology to do more for our physical and mental health needs, particularly when we are unable to access on-site healthcare, is clear.

Investors know it too, as venture capital investment into UK HealthTech continued to climb steadily throughout 2021, following a record high in 2019 that was thanks in part to HealthTech provider and unicorn company Babylon's £454m raise that year.

Government funding has also accelerated growth in the HealthTech sector as of late. In 2020, the UK Government provided £32m across six initiatives as part of the roadmap to ensure the country remains at the forefront of life sciences research and development.

With pressures on the NHS showing no sign of relenting in 2022, HealthTech platforms are equipped address the need for digitisation and innovative solutions. Healthcare as we know it could undergo real transformation if investment continues at these levels.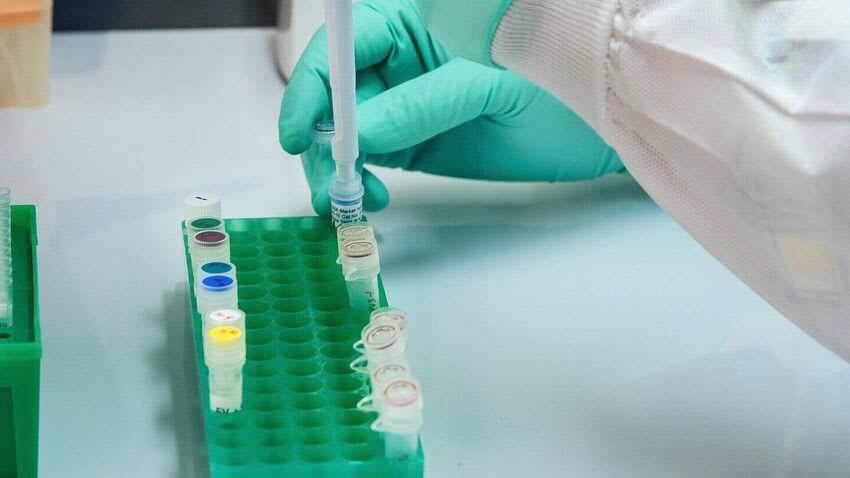 Our free healthcare sector report conatins all the most recent deals multiples for the sector alongside further insights.
With thanks to Beauhurst for providing data and analysis.

Dealmaking experts, the GS Verde Group, combines multiple disciplines including law, tax, finance and communications, to act as a complete advisory team and support businesses with reaching their goals.

Download our full Healthcare report to see the most recent deals multiples for the sector alongside further insights.