Recruitment proves resilient amongst M&A headwinds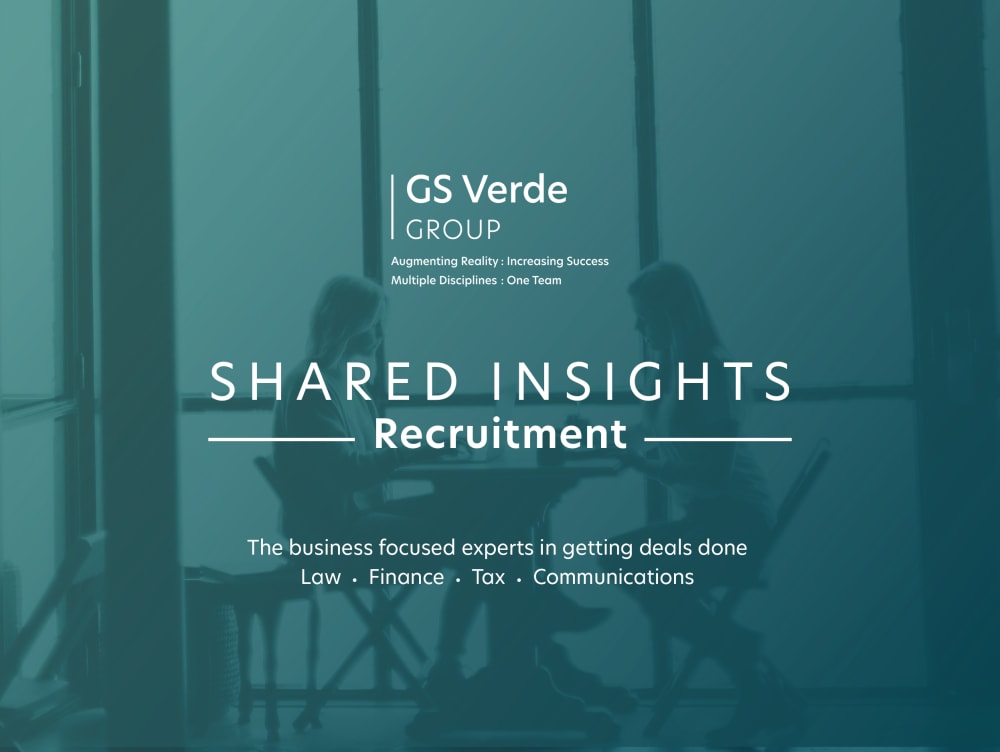 posted
9th
December
2022
Posted

10 months ago
By

GS Verde Group
As employment continues as a key topic of discussion, multidiscipline dealmakers GS Verde explore the activity and trends seen in recruitment M&A, as indicated by BDO data.

From rising redundancies and furlough schemes, to record employment rates - the recruitment sector has seen just about every extreme in the past two years, plus every shade in between.

The uncertainty brought on by the pandemic spurred many to review their career paths and make significant changes. But as the Great Resignation persists, it would seem people are not only rethinking their current position, but their relationship with work altogether.

Looking then to M&A activity, the recruitment sector experienced a similar boom to the widespread increase in dealmaking across all sectors last year. In 2022, where other industries have experienced a cooling off period, recruitment M&A is proving particularly resilient.

With the energy crisis, inflationary pressures and oncoming economic changes as headwinds, will this persist?

Company values: what deal activity tells us

M&A in the global recruitment sector followed the trajectory seen across all industries in 2020, before making a dramatic recovery of the following year. Deal volumes increased by 90% to 40 completed deals, 11% higher than 2018's previous high of the past decade, according to BDO's report.

Valuations began to rise in March 2021, reaching a record peak in summer when the unemployment rate fell to 4.5% and pushed EV/EBITDA multiples to an all-time high of 23x. While these soaring figures have since calmed, inevitably with factors such as Covid-19 infections rising seasonally, supply chain disruption and inflation, M&A in the recruitment sector has remained strong.

The UK has proven to be an attractive location for both private investors and trade buyers, with 93% of UK deals involving a UK target.
Bridging the skills gap

The sub-sectors that have interested private equity investors reveal more insights into the future of the recruitment sector, with particular focuses on healthcare, IT, logistics and education recruitment.

Perhaps more crucially, the most active sub-sector for M&A activity was recruitment platforms and software, accounting for a quarter of all UK involved deal activity last year (up from 14%) and indicating how the recruitment industry is embracing technology to advance.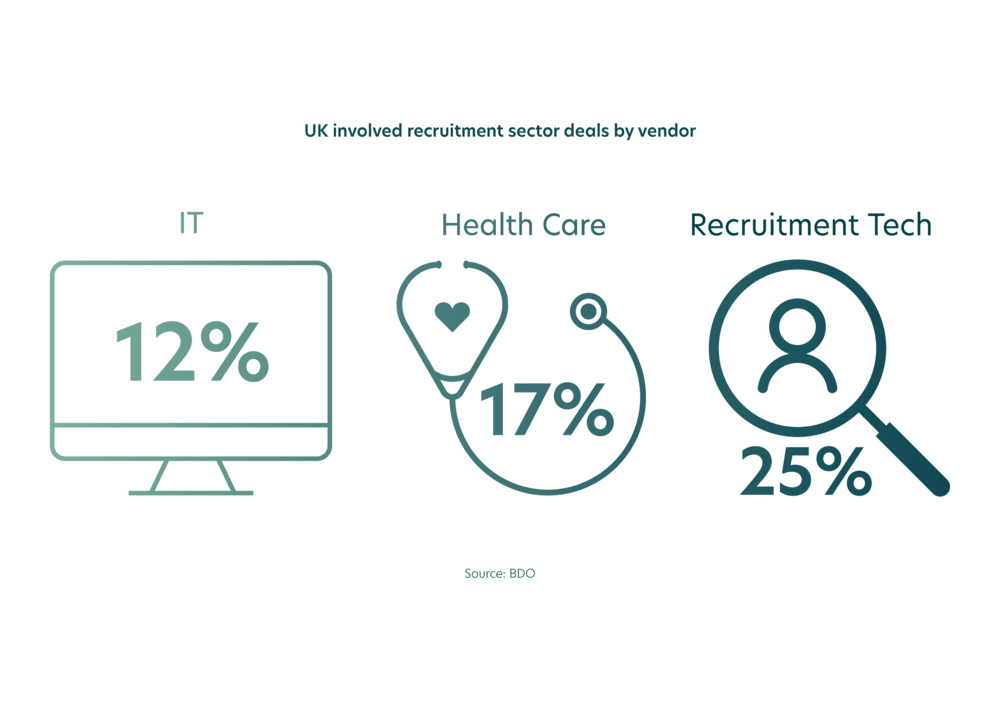 Digital developments are likely to galvanise the use of AI and other technologies that speed up the candidate search and screening processes.

As the economy emerges from the pandemic, businesses have found recruiting and retaining the right people to deliver on strategies has posed an increasing challenge. However, it is clear that offering a balanced package of pay, rewards, and benefits to attract candidates and promote employee engagement is effective. Certain succession options, such as Employee Ownership Trusts foster workplace culture, greater employee participation, and a committed workforce, and are becoming an increasingly popular form of business sale.

As the UK unemployment rate remains low and the number of vacancies rises, demand for recruitment is high, driving dealmaking activity in the sector.

Whether you are buying a business, selling a business, or raising funding, the need for expert advice is essential. Contact the GS Verde Group for more information.