Paul Cooper joins GS Verde Group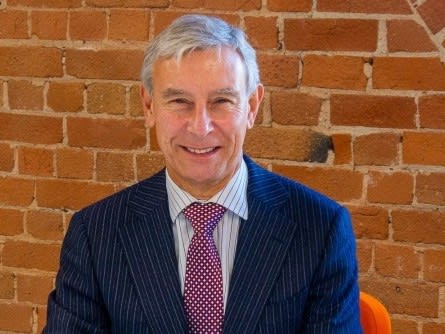 posted
9th
November
2020
Posted

3 years ago
By

GS Verde Group
The GS Verde Group has announced the appointment of Paul Cooper, a vastly experienced corporate lawyer, who joins as a Non-Executive Director to support the Group's accelerated growth in Bristol and to work alongside the Corporate Directors as they continue to develop their presence throughout Wales and the South West.

Paul previously worked as a corporate finance partner at Osborne Clarke in both its Bristol and London offices. During his 20 year spell at Osborne Clarke, Paul worked on an extensive number of high-profile deals including flotations on both AIM and the main market.

This strategic appointment is designed to support an increase in demand for the services of the GS Verde Group, whose operations in Bristol and the South West of England have increased in the last 12 months as a consequence of a number client wins and deals completed by both the group's corporate and commercial law firm, Greenaway Scott, and M&A finance specialists Verde Corporate Finance.

Speaking on his appointment Mr. Cooper said:

"I am very excited to be working with GS Verde. My legal skills are in corporate and corporate finance, so they are completely appropriate for my role with the firm and I am looking forward to contributing to the business".

The group's development in the South West has been overseen by Director Lorna Bolton, who is head of the Bristol office. Paul's experience of the South West markets will provide valuable support to Lorna and her growing team. He joins a growing stable of experts, including experienced banker Dave Shalliday, who also joined the group as a non-executive director in March this year.

Ms. Bolton said:

"We are very excited to have Paul come on board with us. His wealth of experience and knowledge of the market and industry in Bristol is second to none, and I am looking forward to what we can achieve in our next period of growth with Paul on our side".

As well as the expansion of personnel, the group has recently announced the launch of its digitised investment platform, the Elevate investment network, an initiative designed to improve on the traditional corporate finance advisory offering by providing a modern approach to how business founders can connect with experienced investors and raise private equity investment.

CEO of GS Verde Group, Nigel Greenaway, said:

"It is an exciting time for the GS Verde Group and we continue to develop our teams and opportunities. Paul brings with him a superb track record as a corporate lawyer and as a partner of a large corporate law firm. I am very excited at the prospect of working with Paul both at CEO level and also generally on our corporate projects"

With offices in Cardiff, Bristol and Pembroke Dock and satellite offices in London and Oxford, the group now has over 40 employees, and continues to grow each year.