M&A optimism renewed for year ahead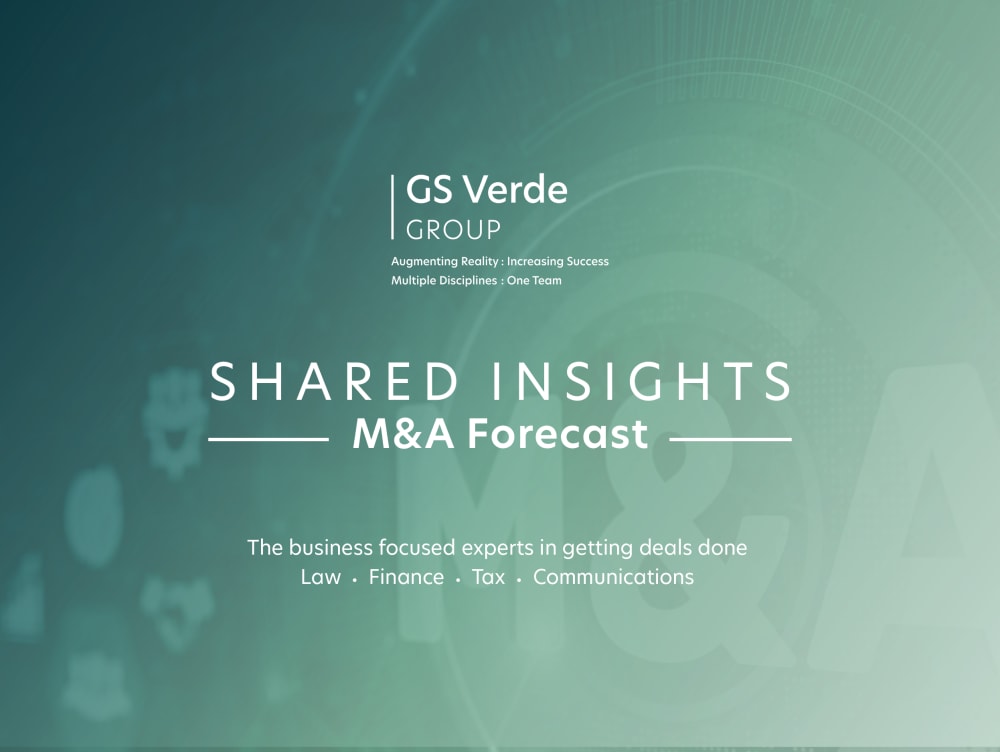 posted
10th
February
2023
Posted

7 months ago
By

GS Verde Group
Following months of economic disruption, it would seem there is a relative calm amongst UK markets. While there are still headwinds to contend with, the outlook has improved considerably compared to what was previously anticipated.

Reports from last month indicated the UK economy grew somewhat unexpectedly, boosted by the demand for hospitality and technology services. While the nation is set to enter a recession this year, it will not be as severe as initially forecast by the Bank of England.

To M&A then, and while 2022 deal volumes fell short of the record-breaking 65,000 transactions in 2021, activity still remained 9% above pre-pandemic levels. As we find ourselves in an 'M&A sweet spot', with comprehensive strategies and the right financial advice, businesses have the scope to make transformative deals that shape the future of their operations.

As 2022 concluded, there was already an uptick in M&A volume in the UK, with data platform MarktoMarket revealing a 30% increase in deal volume from Nov to Dec 22 - a marked increase on the figures of Q3 22.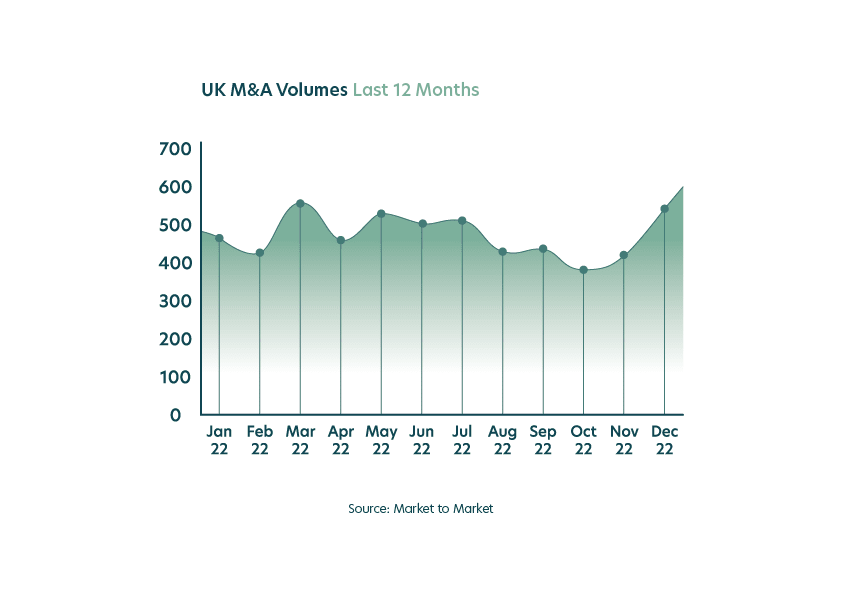 An economic reset: what is motivating M&A optimism?

It would be hard to argue that the sequence of budgets late last year did not have a turbulent effect on markets. The current policies appeared to have restored some order and confidence, though there is still a way to go.

With news that US inflation might be easing, much depends on investors calling the peak of UK inflation rates. When this happens, and the markets turn and valuations settle, it may become time for PE to open its war chest: record amounts of dry powder were raised last year, which could make for an explosive rise in dealmaking activity and a key driver of M&A recovery.

Moreover, the appetite for M&A still remains strong amongst decision makers; 60% of UK CEOs do not plan to delay deals over the next year, while 61% are investing in technology with a view to reinventing their business, according to PwC's annual CEO survey.


Covid-19 undisputedly changed everything - some things for the better. The work-from-home revolution has seen the redistribution of resources and talent away from London, throughout the UK.

The urgent need to reinvent business models and modernise operations to contend with shifting consumer expectations, Net Zero targets and accelerated digital transformations are set to drive M&A activity over the coming year.

Even though there is still caution, businesses are forward-thinking, understanding the importance of building a pipeline that realises strategic objectives in an efficient and effective way.

Whether you are buying a business, selling a business, or raising funding, the need for expert advice is essential. Contact the GS Verde Group for more information.