M&A activity grows in intensity posted
13th
May
2022
Posted

1 year ago
By

GS Verde Group
M&A deal volume and value increased from February to March, MarktoMarket's April Valuation Barometer indicates. In this article, dealmaking experts, the GS Verde Group review the deals highlights and valuation multiples in UK M&A in March 2022.

There was an uptick in M&A activity between February and March, with the number of deals rising by 7.8% in these months, from 395 deals to 426.

The data platform calculated that M&A deals valued at a total of £15.8 billion were executed or announced during the month, which is more than double the equivalent value of deals in February, a total of £7.1 billion.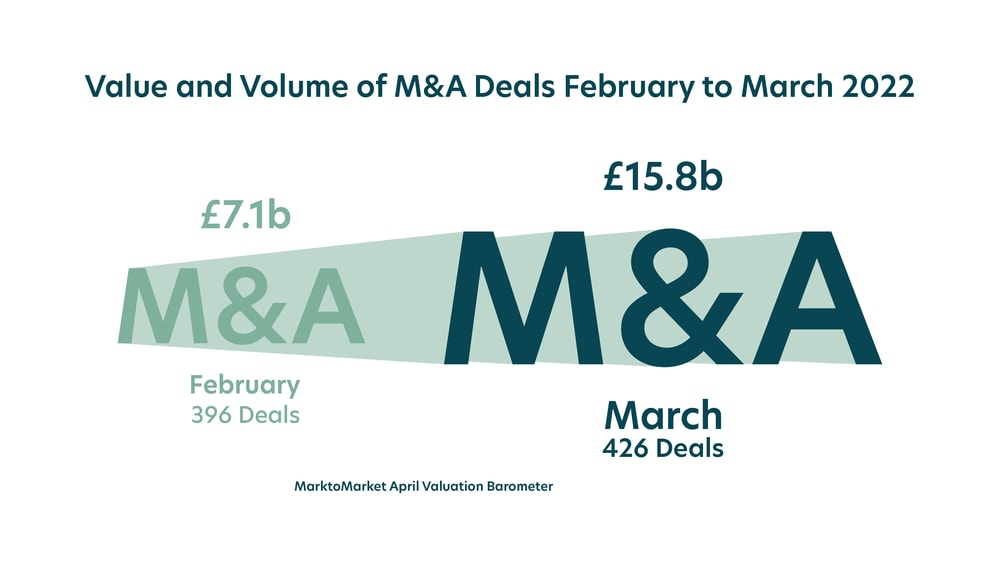 Deals multiples for March 2022 have been split into two categories: Completed and Announced M&A Transactions, and Minority Deals - acquisitions of minority stakes in private companies announced (secondary shares only). February 2022 multiples are bracketed.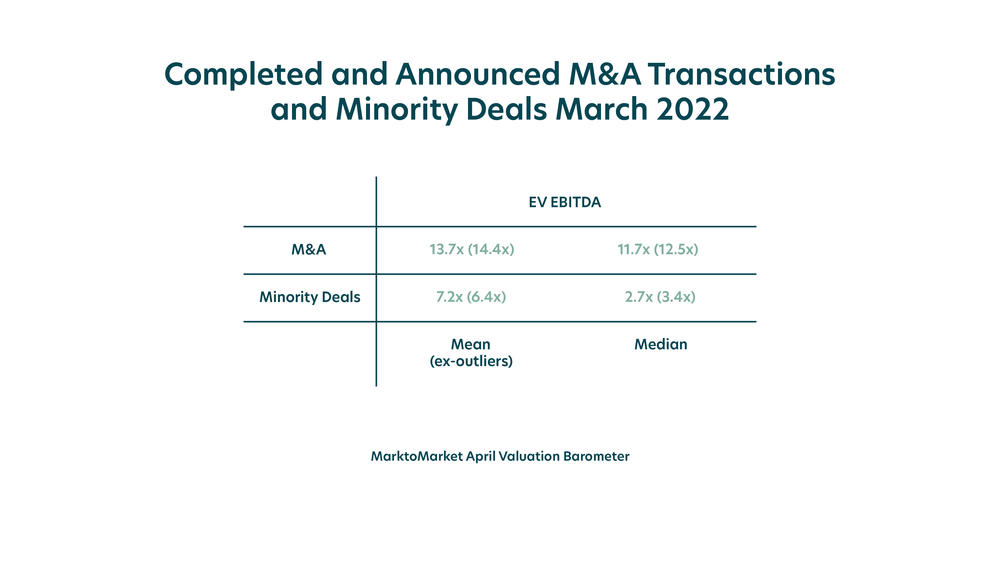 To put changes in valuations into some context, compare the mean and median deal sizes in March 2022 against February 2022 (February deal sizes are bracketed):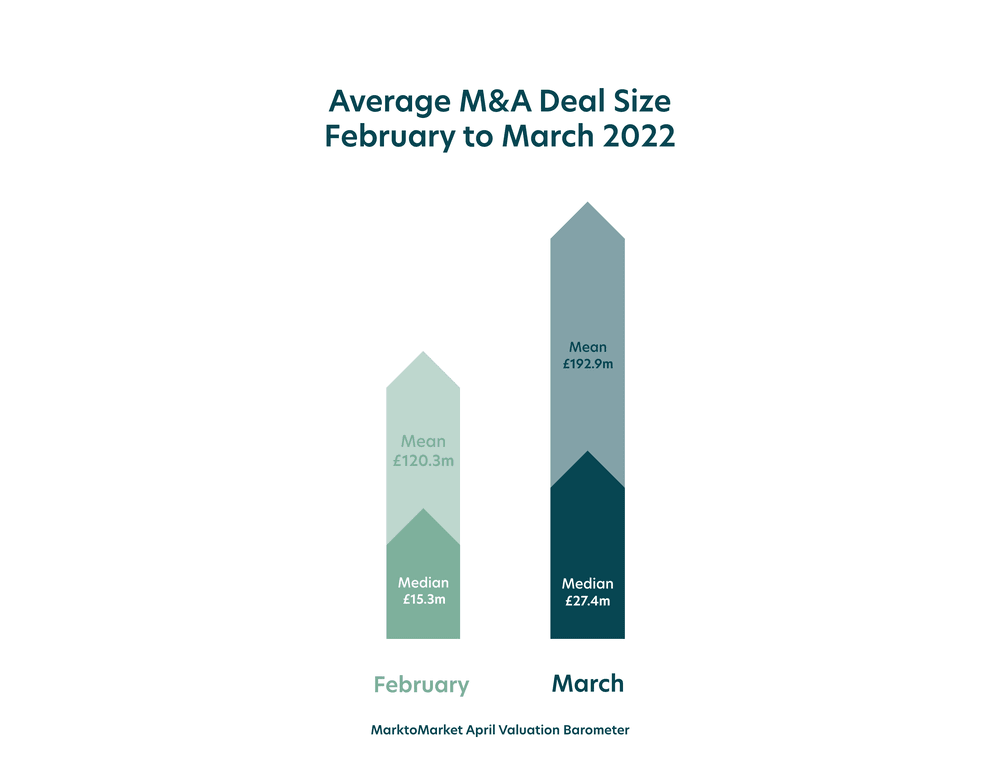 This past month saw several spotlight deals at the top end of the deal size spectrum, the largest deal of the month being National Grid's sale of 60% of its UK gas transmission and metering business 'NGG' to the consortium of Macquarie Asset Management and British Columbia Investment Management Corporation at an enterprise value of £9.6 billion.

UK motorway service area operative Roadchef was acquired for £900 million, Brown & Briwn Inc acquired insurance service provider Global Risk Partners (GRP) for £1.6 billion and Incremental Group, the digital transformation business, was acquired by Telefónica Tech for £175 million.

As dealmaking specialists, the GS Verde Group has advised on several deals during this period, advising Educ8 Training on its second acquisition of the year and the transition to an Employee Ownership Trust.

GS Verde also advised leading UK consultancy Barton Willmore on its acquisition by global giant Stantec, a series of acquisitions by the company across the UK market in recent years, as it continues in a buy and build strategy as a world leader in the market.

After a marginally slower February, in line with expected M&A trends, deal activity in March has remained consistent with the elevated pace of M&A in the past year.
The GS Verde Group are business focused experts in getting deals done, combining multiple disciplines to provide end-to-end support as a complete advisory team.

With thanks to MarktoMarket for providing data and analysis.

Whether you are buying a business, selling a business, or raising funding, the need for expert advice is essential. Contact the GS Verde Group for more information.