Management buyout at the Beech Group fuels continued growth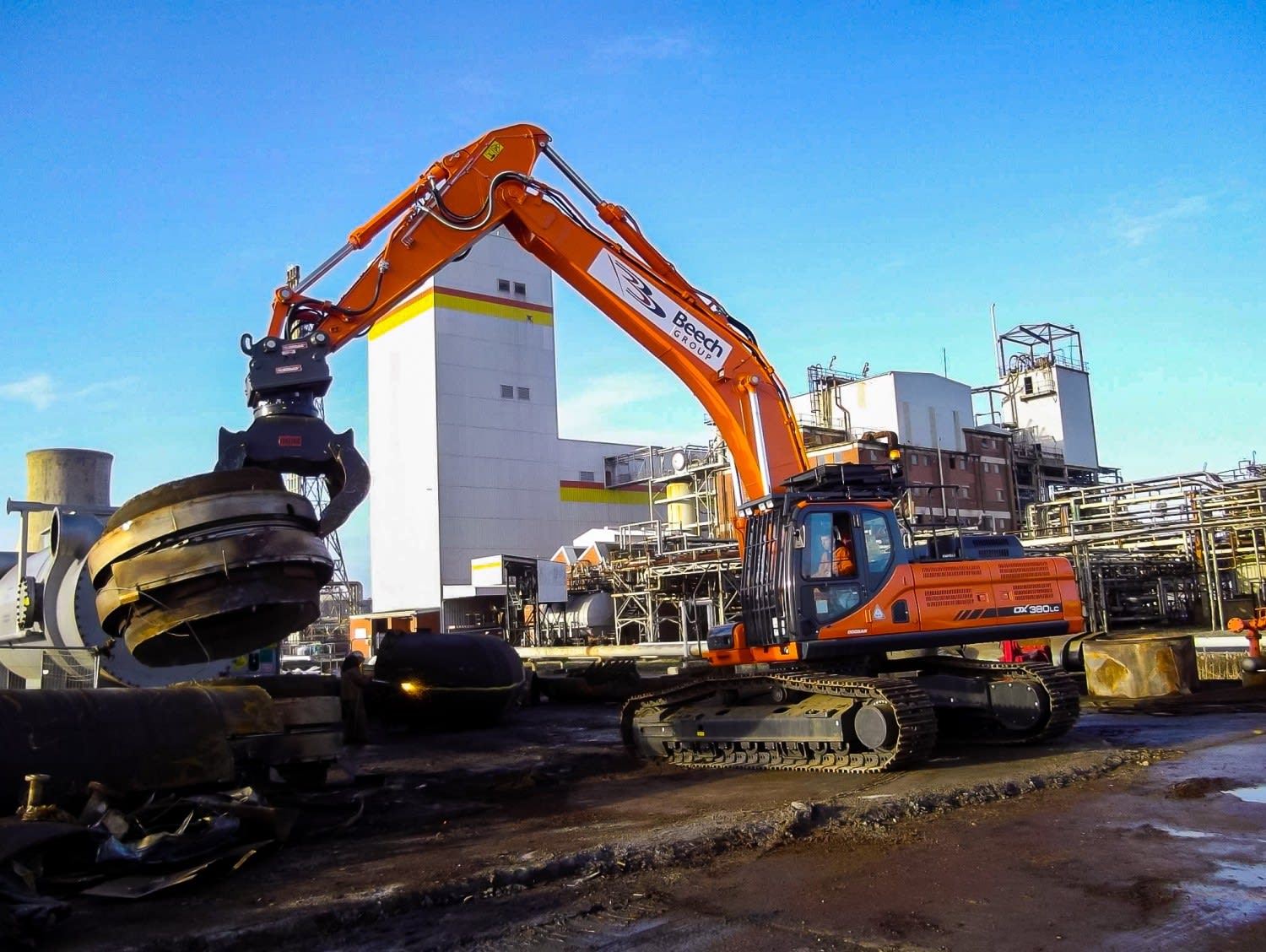 posted
19th
April
2023
Posted

8 months ago
By

GS Verde Group
Gareth Vaughan, Managing Director of The Beech Group (John Beech Limited), a multidisciplinary construction company based in Birkenhead, has successfully completed a management buyout (MBO) of the firm in a deal supported by the GS Verde Group.

Established in September 1963, John Beech Limited has experienced significant change over the years, as methods and legislation both influenced their 'smarter' and 'safer' working practices. As the firm celebrates its 60th year of trading in 2023, they have developed a wide range of services including demolition, scaffolding, geotechnical, asbestos surveying and removal, mechanical and electrical installation, and construction design management. Serving a variety of sectors, The Beech Group clients include the likes of Land Rover, Stellantis - Vauxhall, Essar Oil UK - Stanlow, and Alder Hey NHS.

Having joined the Beech Group in May 2021, Gareth has helped the business excel beyond its historic trading success of £5-6m turnover, to over £12m in 2022/2023, as well as increasing the historical average EBIDTA of £500k to £2.5m in 2022/2023.

Led by Gareth, the MBO will allow the company to continue on this upward trend by fulling its focussed growth and turn-key service delivery plans, building upon a long and established reputation, in the commercial, industrial, automotive, and petrochemical sectors.

Gareth Vaughan, MD of John Beech Limited, commented: "The Beech Group has a well-established, experienced team in place to deliver some of the most hazardous services to new and continually valued clients. We are committed to the continued delivery of our specialist services to identify, manage, control, reduce, and remove hazards, whilst protecting clients, their employees, and their brand reputation."

With financial backing from SME Capital, the management team has been fully supported by sellers, Philip Jordan and Christopher Wainwright, who have provided them with an opportunity to take full control of the business.

Said Philip Jordan: "We would like to thank all those involved who made the MBO possible. Gareth has been an integral part of the Beech Group, utilising his broad skillset and knowledge to expand and further develop our services and we look forward to seeing the business flourish under his leadership."

GS Verde's multidiscipline team was delighted to support Gareth throughout the full MBO transaction; providing financial analysis, forecasting, expert valuation, funding arrangements and full legal structuring of the deal.

The GS Verde Group are business-focused experts in getting deals done. The group combines multiple disciplines including law, tax, finance and communications, to provide end-to-end support from a single team.
Looking to find out more about MBOs?
Watch the recording of our MBO webinar to hear first-hand insights and experiences about the ins and out of completing a successful management buyout.