How resilient is the equity funding landscape in Wales?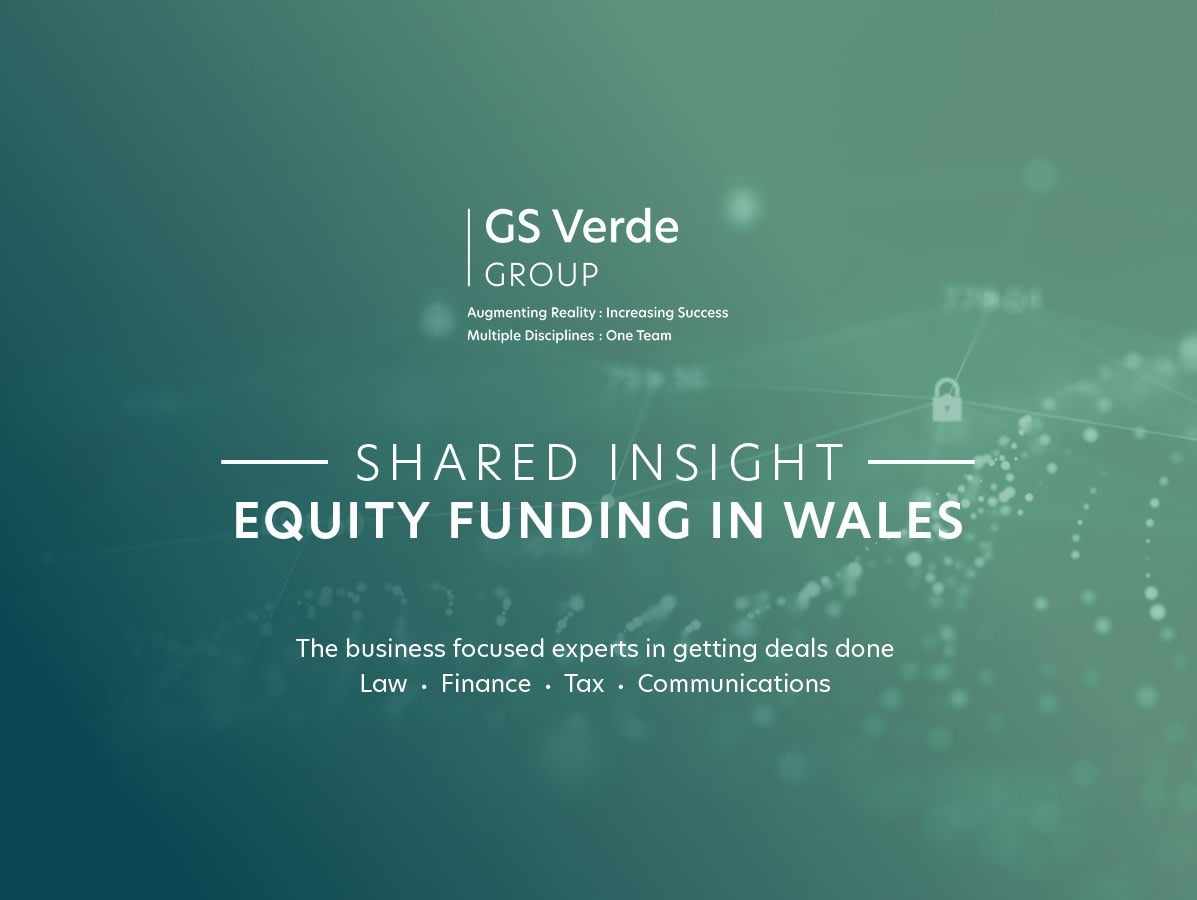 posted
29th
June
2023
Posted

3 months ago
By

GS Verde Group
Equity funding provides a substantial injection of capital into a business. This influx of funds allows companies to invest in various areas critical for growth, such as research and development, marketing and advertising, expanding operations, hiring additional staff, or acquiring new assets.

This financial support enables businesses to seize opportunities, execute growth strategies, and scale their operations more rapidly. The latest Beauhurst 'Equity Investment in Wales 2023' report shows that Wales has seen a marked step up in equity investment since 2020. Overall, the number of Welsh high-growth companies that have raised equity investment, and the value of the investment itself has increased in the last 3 years.

GS Verde is pleased to play a significant role in supporting businesses in Wales, and across the UK, to secure this type of investment, and we wanted to take a look at the key points raised in the report published by Beauhurst and The Development Bank of Wales to offer an overview of the current landscape for equity investment in Wales.

Wales has a lot to offer in terms of innovation and return on capital. It is great to see the clear resilience of Welsh companies in challenging times - with Welsh equity deals constituting almost 6% of total deal activity outside of London and the South East in the last decade.

The research clearly shows that equity investment is a great growth enabler, having supported half of the companies in Wales that have achieved over 100% annual growth in turnover over the last three years.

Of the companies that had achieved the impressive feat of over 100% annual growth in turnover in the last three years, half have received equity investment. While increasing employee headcount has a less clear relationship with having received equity investment, higher compound annual growth rates in headcount are also associated with receiving equity investment. While it is not a silver bullet, external capital can act as leverage for companies with the right pieces in place.



What are the top sectors for investment?
Software-as-a-service is ranked the top sector in the Welsh high-growth ecosystem by the number of equity fundraising deals over the last decade. Companies in this sector have completed 260 deals since 2013. The Welsh ecosystem features a range of impressive software companies, such as Swansea-based software development company, Veeqo, which completed 14 equity fundraising deals totalling £7.18m, before its acquisition by Amazon in March 2022. In addition, other technology sectors in Wales account for a significant number of deals over the last decade, as do healthcare and life sciences subsectors such as healthcare products and research tools/reagents.
Top deals
Following the trend of record highs of equity investment across the UK in 2021 due to government stimulus measures, low interest rates and increased deployment by investors due to pent-up pandemic demand, Wales's annual value of equity investment secured by high-growth companies reached an all-time high of £125m in 2021, secured via 149 deals. While 2022 was more challenging, and saw investors slow capital deployment, Welsh companies still faired relatively well, with only a slight decline in the total number of deals and total equity investment raised. There were a number of significant equity deals secured in 2022.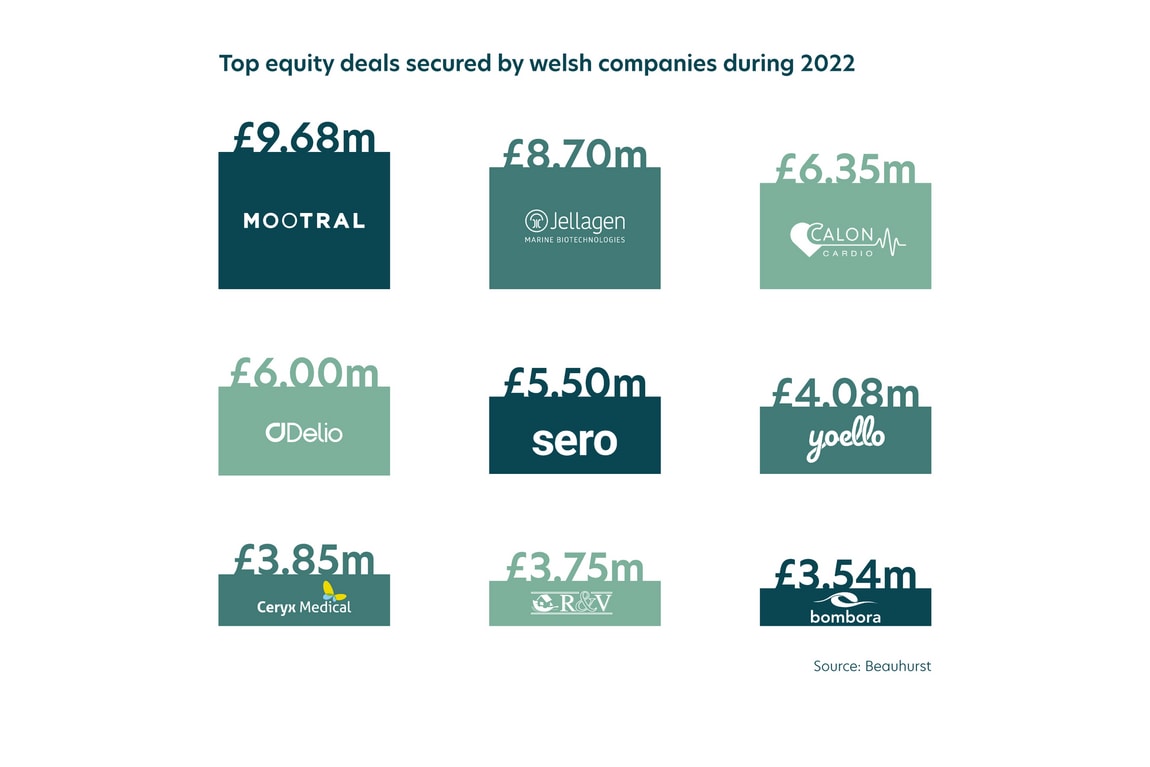 Advisors play a crucial role in supporting equity funding by providing guidance, expertise, and strategic advice to businesses seeking to raise capital. GS Verde Group's multidiscipline advisors can support throughout the transaction.

GS Verde is delighted to have advised our clients on a number of these top deals of last year and looks forward to contributing to Wales's continued economic resilience through the end-to-end support we can offer in the region.

To discover more about equity funding and find out how we can support your business, speak with our advisors.

The business focussed experts in getting deals done
Law - Finance - Tax - Communications