GS Verde Group advises Paramount Office Interiors on their management buy-out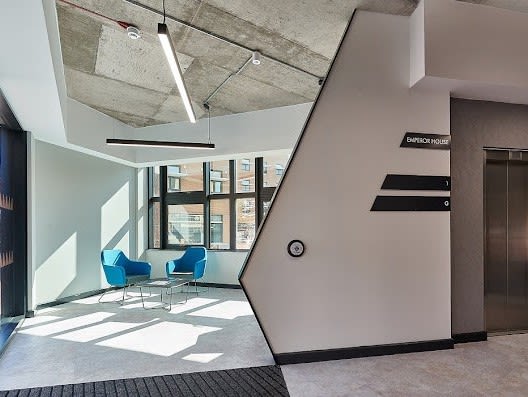 posted
5th
July
2018
Posted

5 years ago
By

GS Verde Group
A Cardiff-based workplace design, fit-out and furniture specialist has been acquired in a management buyout (MBO) supported by lead advisers Verde Corporate Finance and Greenaway Scott.

Paramount Interiors, whose client list includes ITV, Office for National Statistics, GoCompare, S4C, KPMG, The Royal Mint and WRU among others, is now aiming to build on the company's success and explore future expansion plans and new markets.

The transaction was backed with funding from ABN Amro and also following investment from GS Ventures.

Paramount's managing director Richard Jones led the management team on the buyout, having been appointed as MD at the end of 2017 with a vision of ensuring Paramount Interiors fulfils its potential by continuing to achieve year on year growth.

"I am very excited about what the future will hold for Paramount, myself and the management team as a result of the MBO. We have an exceptional team of people, strengthened by our recent investment in new young talent within our Sales and Design teams, who take a huge amount of pride in working together with our clients to ensure we achieve the highest possible standards.

"The MBO allows us to invest further in our people, our facilities and the service that we provide to our clients to ensure that we continue to be one of the best in our field."

Previous owner Nigel Roberts will remain involved as the non-executive chairman of Paramount Interiors in addition to his role as director of Cardiff Parkway Developments Ltd, which earlier this year received the green-light from the Department of Transport for the development of a new business park and railway station at St Mellons in Cardiff.

The buyout deal was put together by Verde Corporate Finance (finance) and Greenaway Scott (legal). Both advisory businesses are part of the multi-disciplinary Greenaway Scott Group which also includes GS Ventures, which provided follow on equity investment for the management buyout.

Verde Corporate Finance director Craig Blackmore said it was a "privilege" to assist Richard Jones and his team.

He said: "Paramount Interiors has developed a UK-wide reputation for creating innovative workspaces that transform businesses, so we were delighted to be able to support them as they embark on the next phase of their journey.

"The MBO was highly successful and will no doubt enable Richard and his team to build on the fantastic work that Paramount Interiors is renowned for. It was a privilege to work alongside them and we wish them every success."

He added: "We would also like to put on record our huge thanks to ABN Amro, who have worked swiftly, flexibly and with huge desire to make the project a success.

"ABN Amro are a great example of what we look for in a funding partner on this type of project."

Nigel Greenaway, director of Greenaway Scott, said: "We were delighted to assist Richard and the management team at Paramount, and also have shown our belief in the exciting future of the business by making a follow on equity investment via GS Ventures into Paramount as part of the management buyout process."