GS Verde Group advises Clinical Innovations on its cross border acquisition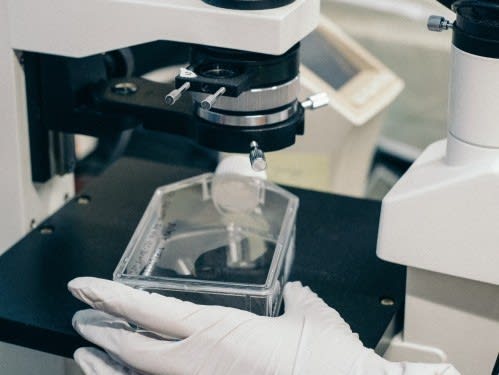 posted
6th
September
2018
Posted

5 years ago
By

GS Verde Group
Gs Verde, led by Corporate Director Matthew Sutton advises one of the world's largest medical device companies, Clinical Innovations LLC on their recent cross-border acquisition of French distributor MVF Disposables.

Clinical Innovations is one of the world's leading medical device companies exclusively focused on labor and delivery and neonatal intensive care. The company which is part of the EQT group is expanding its global presence while directly researching and developing state-of-the-art technologies and innovative medical devices that fulfil its mission of improving the lives of mothers and their babies throughout the world. MVF Disposables is a leading obstetrics distributor in France, supplying leading-edge products used in labor, delivery and neonatal care.

The deal follows recent expansions by [Clinical Innovations=https://clinicalinnovations.com/ in Germany, Australia and China, supporting the company's global growth strategy and strengthening its presence in the European market. A leading obstetrics company based in Nancy, MVF Disposables will operate as a wholly owned subsidiary of Clinical Innovations.

Ken Reali, president and CEO of Clinical Innovations commented:

"Our growth is driven by our focus on improving outcomes for mothers, babies and physicians around the world, Philippe Evrard, president of MVF, has built his medical device company into a first-rate organization. Adding it to the Clinical Innovations portfolio perfectly supports our goals and positions us to grow even more in the French and European markets. We look forward to welcoming the MVF Disposables team and working with them to continue our expansion."

Clinical Innovations has a presence in more than 90 countries, including 85 percent of the hospitals in the U.S. and Western Europe. The company, based in Salt Lake City, has quickly grown its global footprint in recent years, expanding to new territories and strengthening its presence in established markets.

Steve Cash, senior vice president of global sales commented: "We are pleased to add another beachhead to our growing direct sales force, I look forward to working with Glenn Weatherley, general manager of Clinical Innovations Europe, and the rest of his team to develop and strengthen our business in France."

Matthew Sutton, Corporate Director of GS Verde Law commented: "As a long term client, we were delighted to have advised Clinical Innovations on this most recent acquisition into France alongside our international network of specialists. It has been an exciting year for the Clinical Innovations team who have also recently completed acquisitions in both France and Australia as part of their impressive ongoing global expansion strategy. I very much look forward to working with Clinical Innovations in the future."