GS Verde advise Paramount Interiors through full phase of growth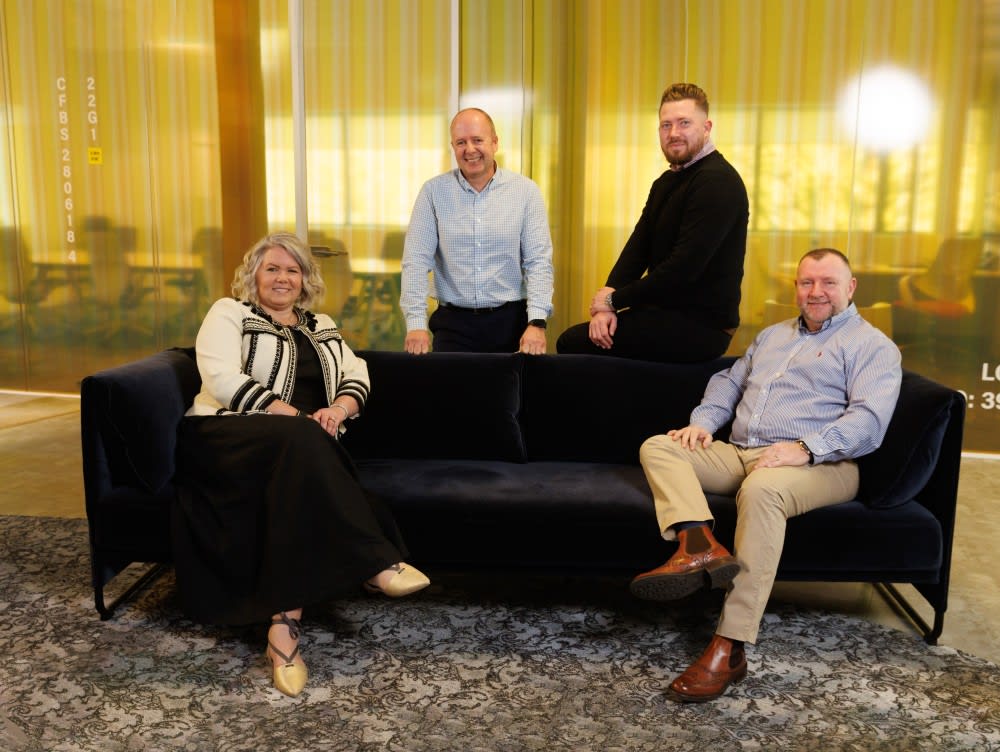 posted
30th
March
2023
Posted

6 months ago
By

GS Verde Group
A new leadership team has taken the helm at design, fit-out and refurbishment specialist Paramount through an MBO, in a move that is set to "energise the company and accelerate its growth". The GS Verde Group provided its unique, end-to-end dealmaking services throughout the transaction.

Richard Jones is departing as CEO of Paramount Interiors, a workplace design, fit-out and furniture specialist, six years since first acquiring the company in a management buyout, with GS Verde acting as the lead advisors. This MBO spearheaded by Helen Bartlett signals the start of an exciting new era, set to propel the Cardiff-headquartered firm towards the £50-million turnover mark.

Since the initial MBO in 2018, GS Verde has guided Paramount through a number of transactions including an acquisition to expand its service offering, disposal and an Employee Ownership Trust in 2021. This major milestone saw Paramount Interiors staff become majority shareholders, collectively owning 51% of the business.

Richard, who will now take on an active role on Paramount's board of directors, assuming responsibility for driving the business' growth strategy, said: "GS Verde Group has been an invaluable partner to me personally throughout my tenure at the helm of Paramount.

"Their multidisciplinary team has brought a wealth of knowledge and expertise to the table, guiding us through several, some quite complex, transactions and remaining focused on fostering growth and ongoing success for our business. I am extremely grateful to Craig, Matt, Nigel and the rest of the team for their support and highly recommend their services to anyone seeking strategic M&A advisory support."

GS Verde has leveraged its enhanced insight into the marketplace to help Paramount develop an M&A strategy that elevates the business to new heights, factoring in the ongoing challenges posed by economic headwinds.

Working closely with GS Verde, Paramount Interiors has surpassed its ambitious vision for year-on-year growth, moving from annual turnover between £10-16m pre-MBO to in excess of £20m, despite the disruptive effects of the Covid-19 pandemic on working environments.

The restructure heralds a new phase in Paramount's exceptional growth, with Helen joined on the board of directors by Dimitri Tsakiris as Commercial Director (Construction), Paul Jones as Projects Director and Paul Thomas in a newly-created role of Construction Director.

Helen Bartlett, Paramount Managing Director, said: "The future is really exciting for Paramount and I'm relishing the opportunity to lead the company forward. We have a brilliant leadership team whose range of expertise will strengthen our position at the forefront of the industry.

"I'm proud of the enviable reputation Paramount has earned across the property market thanks to the in-house expertise that now provides us with the versatility to undertake a wide range of projects from refurbishments and regeneration to new-build developments and complex schemes."

Paramount is already well known across Wales and England where it has created high-quality inspirational space for a number of leading companies.

These include former Wales and Real Madrid football star Gareth Bale's Par 59 bars in Cardiff and Bristol, multi-million-pound redevelopment of Hodge House in central Cardiff, refurbishment of the Development Bank of Wales HQ, transformation of the landmark 360 Bristol office complex and acclaimed office revamps in Bath for American software company SmartBear and financial services consultancy Altus

Craig Blackmore, MD at GS Verde Corporate Finance: "GS Verde is proud to have supported Paramount on yet another milestone transaction. We have supported the business from its initial buy-out, through employee ownership, acquisitions and now with the deal that sees the new management team take the business forward. All of our teams across legal, tax and finance wish the new management team every success, and look forward to continuing to work together."

Combining legal, tax, finance, and communications, the GS Verde Group are the business-focused experts in getting deals done.