Greenaway Scott advises on Management Buy Out of M&M Medical Limited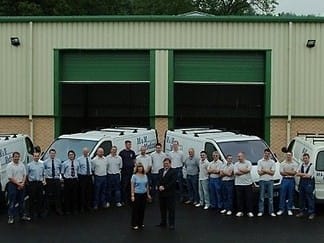 posted
7th
August
2019
Posted

4 years ago
By

Greenaway Scott
Greenaway Scott were delighted to advise the management team of M&M Medical Limited on their recent Management Buy Out.

M&M Medical Limited is a provider of turnkey projects of Medical & Laboratory Gases. M&M was founded in 1991 and is based in Rhondda Cynon Taf, providing services including system design, installation, maintenance and assembly unit.
The management team of M&M includes Mike Tiffin, Paul Sayer, and Paul Chappell. Prior to the transaction M&M was owned by Stephen and Myra Young with whom the management team have shared a long close personal and professional relationship.

Discussing the transaction, General Manager of M&M Mike Tiffin said: "On behalf of all of the MBO team, we would firstly like to thank Leanne from Greenway Scott and Priscilla & Julian from Sullivan's Accountant who have made one of the biggest decisions of our lives as simple as was quite possible, it has been a pleasure working with you all.

Lastly we would like to thank Steve & Myra for giving us this opportunity, over the years they have been brilliant to work alongside but more importantly we can call them both very good friends. We wish them a relaxing and happy retirement, they deserve it."

Stephen and Myra Young said "We would like to thank Julian John of Sullivan's Accountants who has worked tirelessly to get this deal over the line. Also, huge congratulations to the MBO team and we wish them a long and successful future."

Advising the management team was the corporate team of Greenaway Scott, led by its Head of Swansea & West Office, Corporate Director Leanne Thomas, who said: "Greenaway Scott were delighted to act on this deal. It was a pleasure for me personally to work closely with Mike, Paul and Paul whose approach has facilitated a smooth transaction taking place. I am sure M&M will continue to flourish under its new ownership structure and we wish Stephen and Myra a happy retirement."