Amberon Group Announces Common Ownership with Forest Traffic Services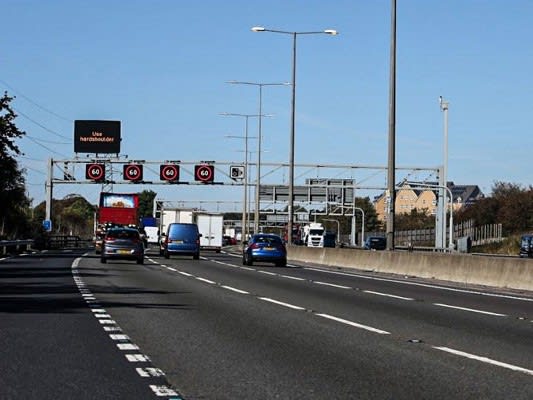 posted
20th
March
2020
Posted

4 years ago
By

Greenaway Scott
Greenaway Scott (part of the GS Verde Group) were delighted to advise Forest Traffic Services on their strategic combination with the Amberon Group. Details of the deal, courtesy of the following article from H2 Equity Partners.

Amberon Group ("Amberon") has achieved a strategic combination with Forest Traffic Services to create the UK's market-leading traffic management provider. The combined group will have revenue in excess of £90 million, operating a network of 43 depots across the country and employing more than 1,000 FTE. Following the transaction, the group will be able to provide both low and high-speed Traffic Management (TM) services across the country and is targeting further expansion across the strategic road network (SRN) managed by Highways England.

Amberon and Forest have both grown significantly in recent years, driven by their specialist expertise in the traffic management sector, high quality of service delivery and best-in-class approach to health and safety. Traffic management is a safety critical service that allows all forms of road works to be completed, whilst keeping both road users and pedestrians safe. To deliver these services across the country the group has an extensive fleet of over 1,000 vehicles and 3,000 traffic lights, as well as numerous signs, barriers and other specialist TM equipment operating out of 43 depots.

Greenaway Scott were delighted to advise Forest Support Services on this deal with Amberon Group. The group will now provide a full-service offering across the traffic management sector with increased geographical reach, improving the service to customers of the enlarged group.

Leanne Thomas, Director of Greenaway Scott said "The team at Greenaway Scott were delighted to advise our long standing clients Forest Traffic on the creation of a full service traffic management group with Amberon that will have turnover in excess of £90m and over 40 depots nationwide employing over 1,000 people."

Terry Musson, Managing Director of Amberon Group, said: "We are delighted to announce the common ownership of Amberon and Forest Traffic Services. The two companies share many values and goals, and by working together we will be able to create a business that can provide customers with an enhanced service and the ability to deliver projects nationwide."

Ross Williams, Managing Director of Forest Traffic Services, commented: "The combination of the two businesses will be a positive for all, as we are able to strengthen our proposition to our customers and expand our services across the UK. Together we will be able to provide best in class services across the country and be able to access exciting new opportunities."