Behind the deal: how selling your business to employees unlocks long term benefits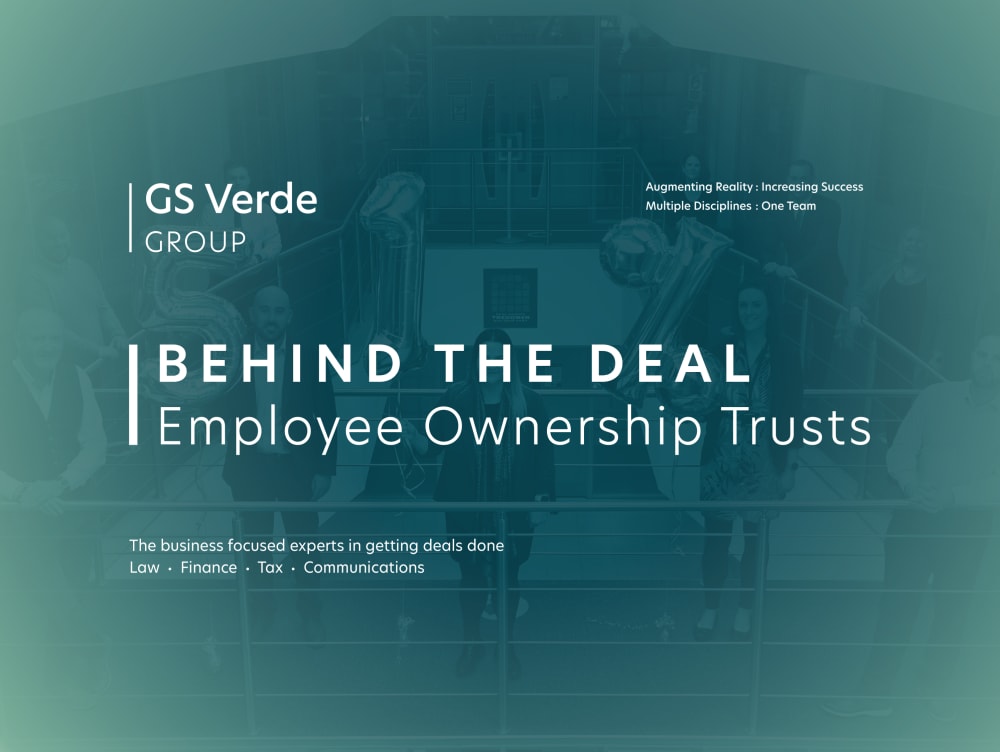 posted
28th
March
2023
Posted

6 months ago
By

GS Verde Group
In recent years, there has been a growing interest in employee ownership as a means of incentivising and engaging employees, improving company culture and promoting long-term, sustainable growth.

Employee Ownership Trusts have emerged as a popular transaction, whereby business owners can pass the reins of the business to their workforce while retaining some level of ownership.

The EOT structure means a majority stake - at least 51% - in the shares of the company will be held on trust for the benefit of the employees. The employee trust (via a committee) then has the opportunity to become involved in the decision making of the company, and help develop its future strategy and direction.

Here, we revisit a selection of the EOT deals the GS Verde Group has advised on, exploring the strategic influences behind a business owner's decision to sell to their employees.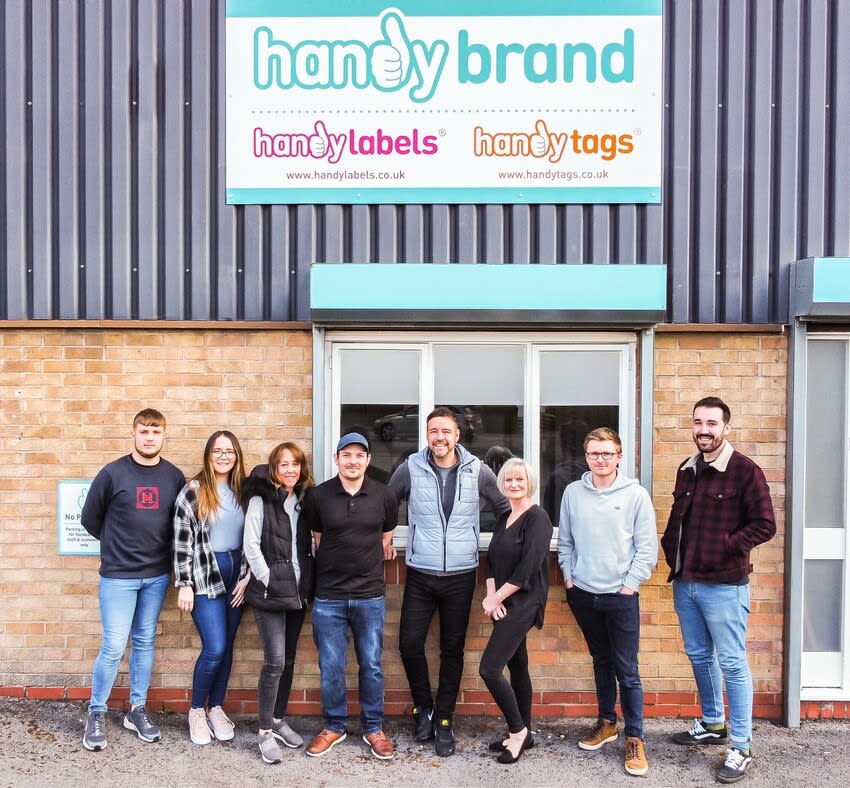 Employee Ownership is often considered reserved for the likes of major corporations and large enterprises - but this is far from the truth. An EOT can suit a range of business sizes and sectors, as there are no statutory size limits.

Even for printing and label manufacturing business Handy Brand, the team proves that good things really do come in small packages.

Though an EOT is not necessarily common with such a small team, the structure gives the Handy Brand team a tremendous opportunity to collaborate more closely and share in the business' success more like partners.
As founder Martyn Kilford explained: "Being a small, close-knit team gives us a big advantage over our competitors. Each team member is an integral cog in the Handy Brand machine."

In turn, this recognition fosters greater employee engagement and commitment to building your business.
Strengthening your values
For Educ8 Training, becoming employee-owned seemed like a natural evolution due to the strength of employee engagement over the last 15 years.

The transaction helped to create an even greater sense of engagement and empowerment, with a more employee-centric structure benefiting every member of the team and the business.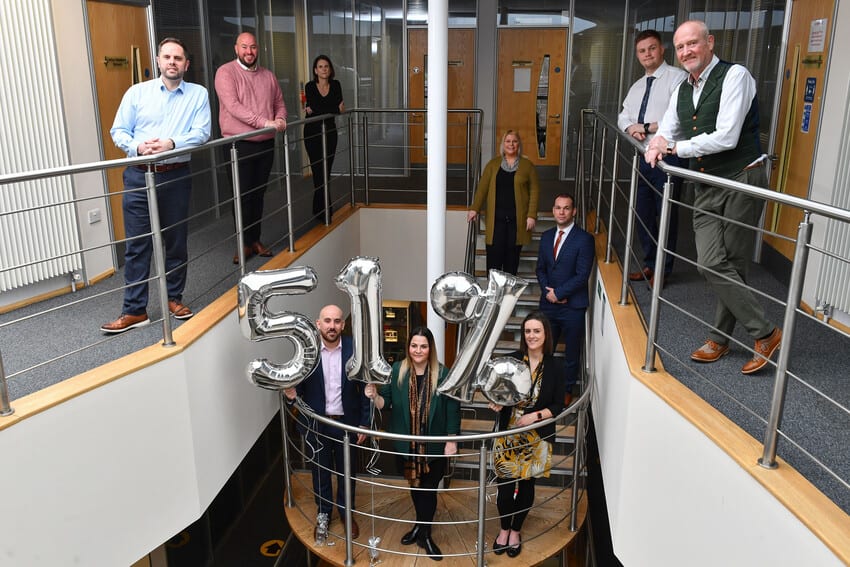 CEO Grant Santos said: "Values, ethos and culture are what we see as our unique selling points. It was a natural transition for the structure, and clearly a way for employees to benefit in the business.

"The feedback from our team is that this has strengthened their existing buy-in to the business because they can see the longer-term positive impact on them."
Improving business performance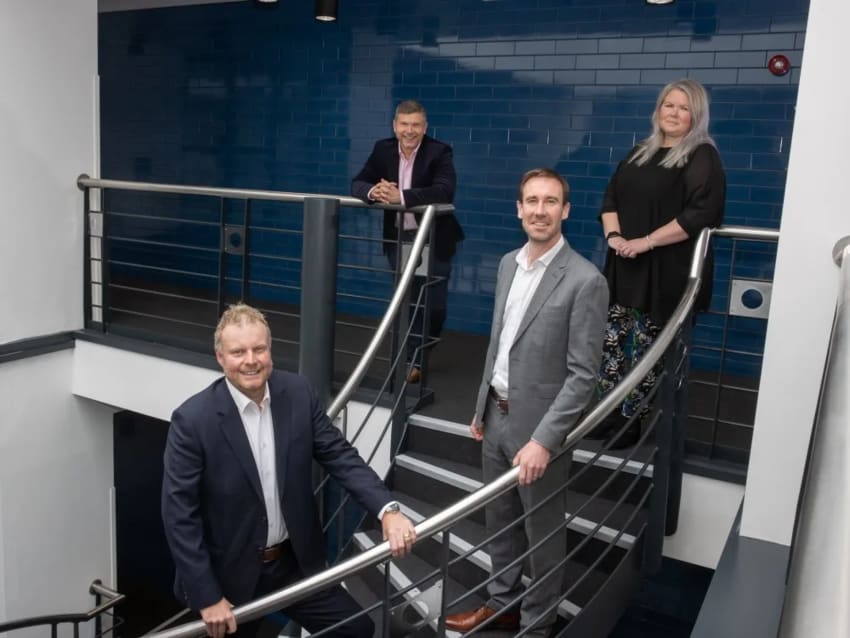 New growth opportunities
With the enhanced performance that an EOT can bring to a business comes new opportunities; from geographical expansion to breaking into higher market thresholds.

Employees with a significant stake in the business are more likely to feel energised in their role and perform accordingly, knowing their contributions are meaningfully recognised, which in turn promotes growth.

The EOT transaction at international telecommunications firm The Kenton Group reflects its inclusive, people-focused ethos and will serve as the driving force for the business to enter into newer, larger markets, through the empowerment of its staff. As a collective, there is now an even greater drive for innovation.
Safeguarding and succession planning
Perhaps the most often cited benefit of an EOT is the clear route to succession it provides business owners.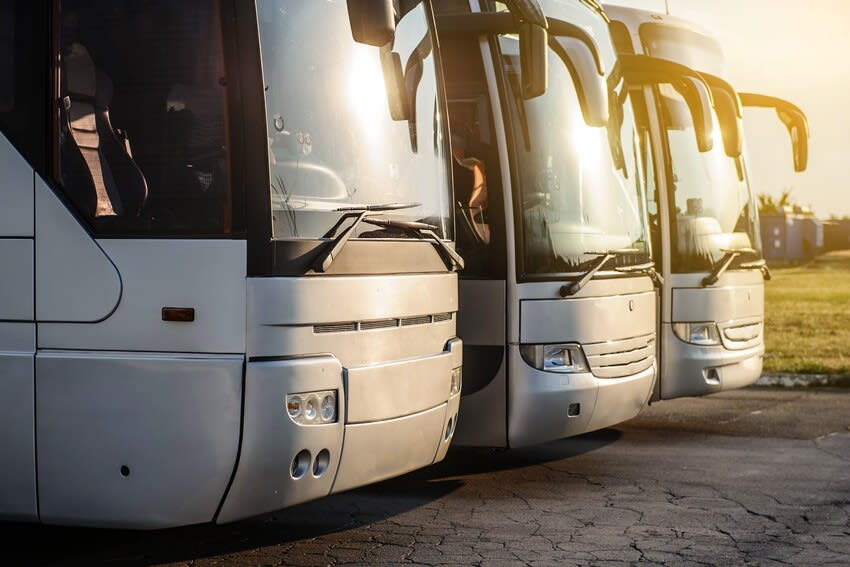 "I am delighted that our staff, clients, and the business as a whole will benefit from the continuity that Employee Ownership brings."

As a vehicle, an EOT can be used by the current owner(s) of a company to plan a partial exit, and a future full exit at a later stage. Post-EOT, the seller can still retain a large minority interest in the company and still remain a director or managing director. This may suit an owner who wants to hand over control but is not fully ready for a complete sale of the business.

The additional benefit of not being required to pay Capital Gains Tax makes it a tax-advantageous succession plan for the existing owners of the company.
With all these advantages considered, it is evident that selling your business to your employees via an EOT is a win-win option that establishes a clear and natural path for internal progression and overall business growth.

As a business owner, you will need both specialist corporate finance and legal support to complete an EOT. The GS Verde Group can help with both, while also advising on the tax efficiency planning and advantages available when you sell your business.

Financial modelling, business valuation, legal structure and shareholder agreements will all be required. As a Group, we are able to support business owners through the entire EOT process.