Dock Solutions Completes Management Buyout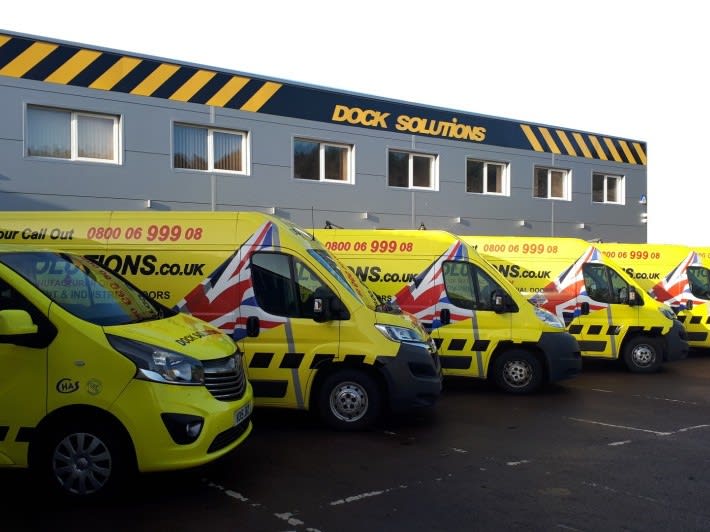 posted
27th
October
2023
Posted

1 month ago
By

GS Verde Group
Dock Solutions, the UK's largest manufacturer of loading bay equipment, is pleased to announce the completion of a management buyout led by General Manager Joshua Hale in a deal advised on by the GS Verde Group.

With a strong trading history of nearly 20 years, Dock Solutions offers bespoke manufacturing of levellers, lifts, industrial doors, and shelters, as well as product maintenance carried out by their expert team.

Joshua Hale has been an integral part of the company's growth in recent years. Starting as an apprentice in 2016, Joshua quickly became committed to Dock Solutions' ethos and vision, building great relationships and excelling in his role.

Joshua would eventually play a key role in growing Dock Solutions' annual turnover from £2.6m to £4.9m in the space of four years, and the business achieving chartered status in 2020. Now, Joshua has completed an MBO of the business he first joined as an apprentice seven years ago.

Under the new ownership, Dock Solutions will remain dedicated to its commitment to go the extra mile for their customers and to upholding the history of British manufacturing and engineering with the products and services they provide.

The Management Buyout of Dock Solutions also means the business can continue its growth plans of expanding across the UK and opening a northern depot in Q1 of 2024, led by the people who know the business best.

Speaking on the MBO and his journey with Dock Solutions, Joshua said: "Back in 2016, I had a job paying £5.50 per hour, and as an apprentice I never would have thought I'd be in this position today. It is a great example of how apprenticeships work in certain industries, and I am so excited to take Dock Solutions into the future with our fantastic team at the helm."

GS Verde Group was delighted to support Joshua and Dock Solutions in this exciting new chapter for the business, working with them to achieve an optimal outcome for Dock Solutions' continued success and the new management team's ambitions for the future.

GS Verde Group's multidiscipline team combines all the services you need to complete a business transaction, such as legal, corporate finance, tax, and accountancy services. We are business-focused experts in getting deals done, providing a truly holistic, end-to-end service to achieve the most optimal outcomes for businesses.