Fourth acquisition for fast-growing Flotek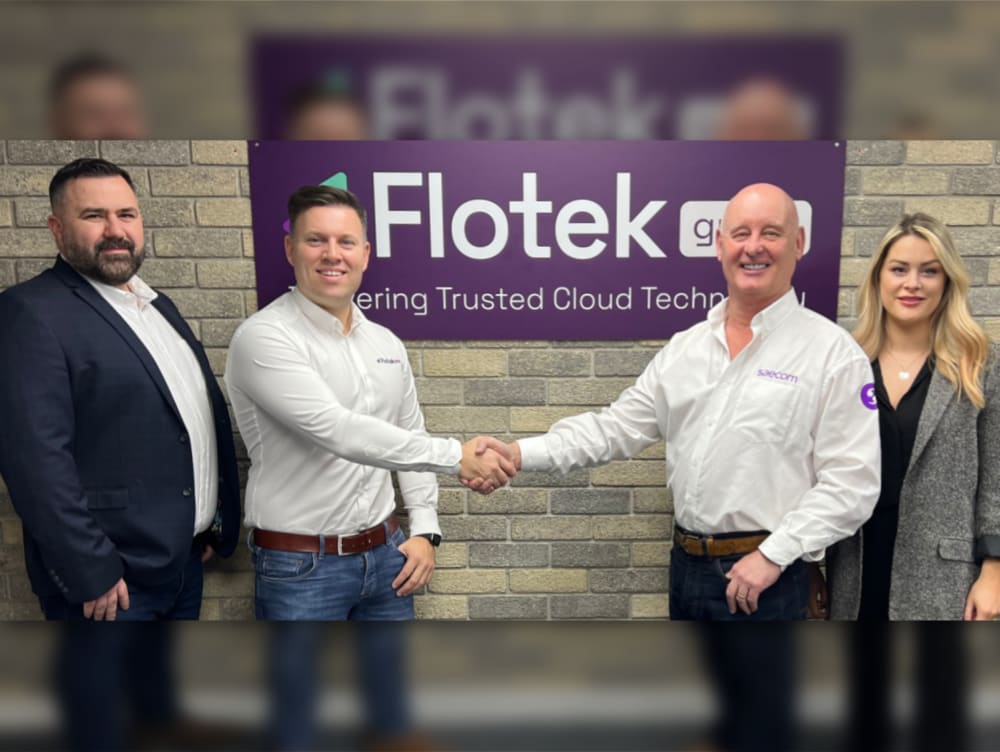 posted
9th
January
2023
Posted

11 months ago
By

GS Verde Group
Saecom, one of Wales' leading telecommunications companies, has been acquired by the Flotek Group as the IT & Comms MSP progresses its ambitious growth strategy. The deal marks Flotek's fourth acquisition of 2022, advised on by GS Verde Group.

The addition of Saecom, founded in 2014, to Flotek significantly enhances the Group's service offering, providing trusted telecommunications solutions to clients. Furthermore, Saecom's large client base will have access to Flotek's IT & Cyber Support technologies.

Joint owners of Saecom, father and daughter Stephen Evans and Amy Evans will join the Flotek Group, alongside the whole Saecom team, with Amy moving to the role of Group Billing Manager and Stephen utilising his 35 years' experience to help grow the telecom arm of Flotek.

Jay Ball, Flotek Group CEO, said: "With an incredible reputation, a prime Swansea business location and decades of experience, we are delighted that Saecom is joining Flotek. The business' telecom-focused service offering is a natural fit with Flotek's, augmenting the smart, integrated IT & Comms solutions we provide to customers.

"Our success so far reflects our commitment to maintaining the dedicated customer support valued by SMEs, while helping them unlock new potential through next generation, scalable technologies. Saecom's specialist telecom services enhance the full turnkey service offering that sets Flotek apart as an integrated MSP."

Covering the whole of Wales, Saecom is one of Swansea's most trusted telecoms providers of guest WiFi, Mobile, IoT and specialises in VoIP to ensure clients are utilising the most efficient systems and technologies.

Stephen Evans, founder of Saecom, said: "We at Saecom are excited to join the Flotek team, which has established itself as an innovative and exciting figure within the industry. The consolidation of our telecom and Flotek's IT MSP solutions creates enormous potential for clients, developing the opportunity for growth and progression through modern, cloud transformative technologies."

Since its launch in April last year, Flotek has demonstrated impressive growth, completing four acquisitions including Gower Business Systems, MazingTree and Cloud9ine Communications.

The GS Verde Group are business focused experts in getting deals done. The group combines multiple disciplines including law, tax, finance and communications, to provide end-to-end support as a complete advisory team.