Classic car restoration company acquired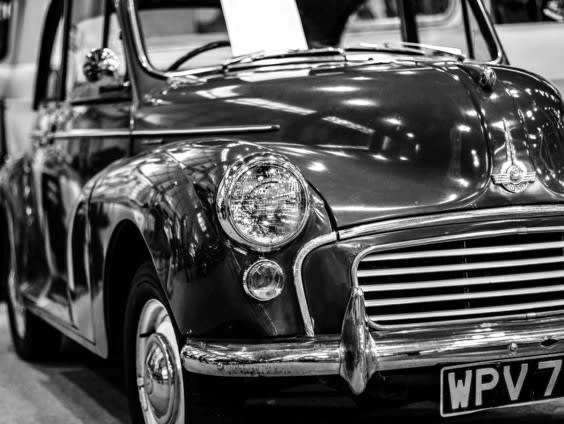 posted
22nd
December
2019
Posted

4 years ago
By

Greenaway Scott
A classic car restoration company based in Brislington, between Bristol and Bath, has been acquired by Ecotec Partners for an undisclosed figure with a funding package from HSBC. The deal was advised on by Greenaway Scott and Verde Corporate Finance, both part of the GS Verde Group.

Charles Ware's Morris Minor Centre has been revamping Morris Minors and other cars for more than 40 years. The new ownership team, co-founded by Gareth Hamer and Ken Devoy, have ambitious plans for the future of the business including the introduction of electric motors into classic cars.

Co-founder Ken Devoy said: "Morris Minors are some of the UK's most iconic British Classic cars. It's a privilege to be able to buy into the uniquely talented team at Charles Ware. We are looking forward to welcoming new and existing customers together with taking the business in fresh directions whilst building on its history, skills and reputation."

Speaking on the deal, Nigel Greenaway, Director of Greenaway Scott commented: "It was a pleasure to be involved and to see the future of the Charles Ware Centre secured, we look forward to watching the business move forward, and wish the new management team all the best for the future."

Verde Corporate Finance acted for Ecotec Partners, Director Craig Blackmore said: "The Verde team was delighted to assist Ecotec Partners for this transaction. The Morris Minor brand is a British institution and it is great to see that continue to receive loving care from the Charles Ware Centre. This transaction also enables the new owners and management team to look at innovative engineering around Morris Minors which I am sure will secure a long future for the business."
The funding package from HSBC UK was allocated from the bank's £550 million SME Fund which supports SMEs across Bristol, Bath, Gloucestershire and Wiltshire.

The GS Verde Group is a multi-discipline professional services group that includes M&A finance specialists Verde Corporate Finance and award-winning corporate law firm Greenaway Scott. The group specialise in mergers, acquisitions, succession planning and raising finance for companies.

To talk to our team about mergers and acquisitions, or other options to grow your business please get in touch with the Corporate team, on corporate@greenawayscott.com or 029 2009 5500 or click here and one of our team will get back to you.