Brand alignment to reflect growth at GS Verde Group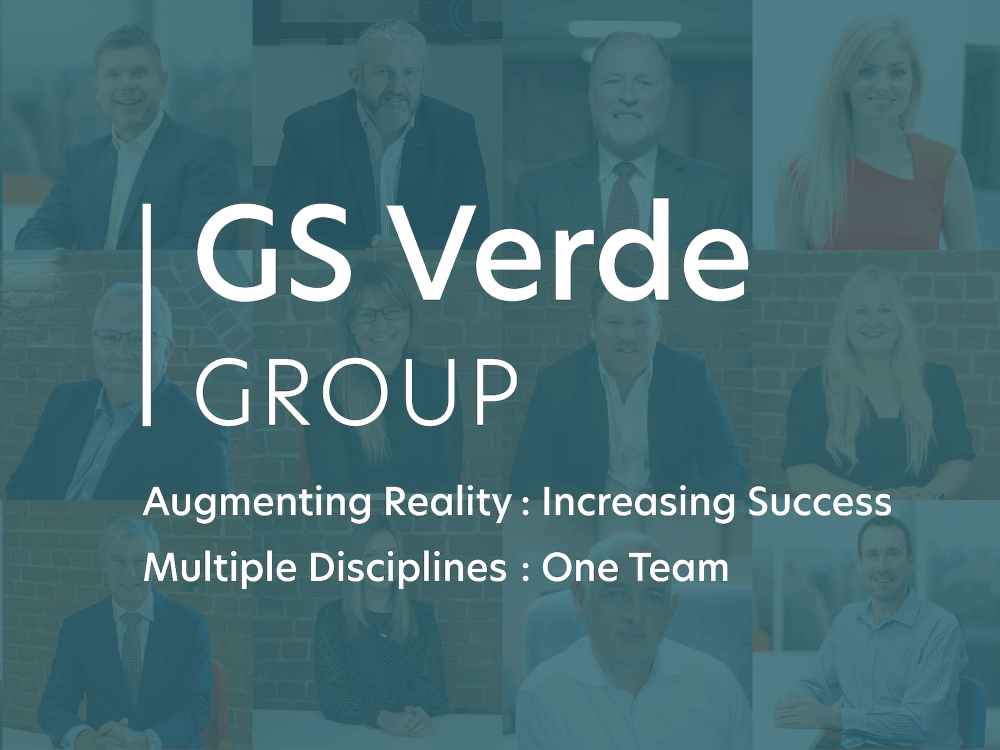 posted
1st
October
2021
Posted

2 years ago
By

GS Verde Group
GS Verde Group, the corporate finance led dealmaking business, has announced a brand alignment change, which will see several of its established businesses migrate to a consistent brand name.

The Group which consists of seven companies trading under different brands, will re-name each subsidiary to clarify the growth of the Group as a whole, the multiple disciplines operating as one team, and the integrated and full-service approach it offers to deal-making.

From the 1st of October 2021, each part of the GS Verde Group will carry the GS Verde brand, followed by; Law, Corporate Finance, Accountants, Tax, Investment Network, Business Transfer, and Communications.

Rhian Osborne, Co-Founder and Managing Director of GS Verde Law (formerly Greenaway Scott) said: "As a group we support businesses through corporate transactions such as mergers, acquisitions, succession planning and investment raises. While each discipline has built a strong reputation, we have long been aware that our real value proposition for our clients is when we combine multiple disciplines, to support our clients with all the advisory components they need, as one team".

Reflecting on the change, Co-Founder and Group CEO Nigel Greenaway said: "The ability to have one team providing legal, tax, corporate finance & communications advice, is something that truly benefits a business owner. Our approach is unique, we are augmenting reality to create success for the businesses we work with".

The corporate finance focused business was originally founded in 2013, launching as corporate law firm, Greenaway Scott. This business then obtained authorisation as a modern alternative business structure from the Solicitors Regulation Authority (SRA) which allowed the Group to pursue a multi-disciplined advisory structure, going on to establish Verde Corporate Finance in 2018.

Since then, the Group has grown consistently over 8 years and gone on to integrate communications agency Dragonfly Marketing in 2019, adding marketing and communications services to the group's offering. Then followed the investment into and launch of two fin-tech business platforms, a high net-worth investment platform, Elevate, in 2020 and a business sales brokerage, GSV Business Transfer, later in the same year.

In early 2021, the GS Verde Group completed the acquisition of technology-led accountancy business Astrum Accountants, adding the provision of management information and financial forecasting to the growing stable of services provided by the group, it would also allow the potential for the Group to add corporate tax services such as EIS, SEIS, R&D, Patent Box, EMI and other similar tax specialisms.

David Dulieu, Development Director for the Group, and Managing Director of GS Verde Communications added: "The brand alignment is something we are extremely excited about. We have already seen how our clients have benefited from our 'one team' approach, and while we are proud of the reputation achieved by each individual business, it is the group approach, affording our clients essential corporate advice from multiples disciplines, delivered as one team, that really benefits our clients and sets us apart from competitors."

The GS Verde Group now has a headcount of over 60, and is an owner managed and independent business that was established in Cardiff, and successful achieved growth in Bristol and the South West. It has recently re-established a base in the EU with the creation of a Dublin office and team.

Mr Greenaway concluded: "The opening of our Dublin office this year opens up many opportunities for growth not just in the UK but across the EU and worldwide. We have big plans for GS Verde Group to accelerate and grow further, as we actively look to recruit high quality talent across the Group to support our growth plans".

With plans to continue the buy and build strategy the group has undertaken so far, and further announcements expected in the coming months, the future is exciting for the GS Verde Group.