Behind the deal: how strategic acquisitions accelerate business growth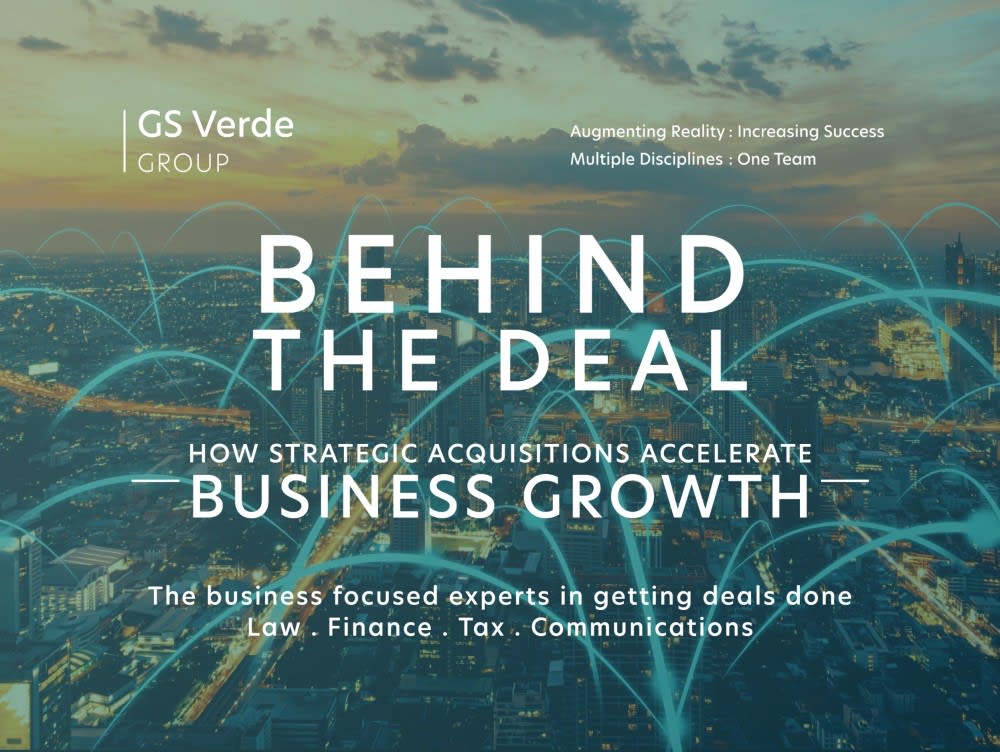 posted
1st
February
2023
Posted

8 months ago
By

GS Verde Group
If you are an experienced corporate acquirer, looking to grow through acquisition or embark on a buy-and-build strategy, identifying the right targets and negotiating the best deal structure are crucial parts of your acquisition strategy.

Reflecting the current status, goals and ethos of your business, a clear strategy with scope for evolution is key ensuring your acquisitions generate value.

There are several ways in which business acquisitions can fuel growth, such as growing your market share, expanding into a new vertical, gaining new technology or product or removing a competitor.

For a seller too, these motivations can apply, as can the benefits that come from exiting and realising capital or futureproofing the business as part of a synergistic partnership.

Here, we take a further look at some of the deals GS Verde has advised on, exploring the strategic influences behind a company acquisition:
Increasing your market share
When designing its acquisitive growth strategy, IT & Comms MSP, Flotek, identified a number of businesses within the sector that, when brought together under one group, could provide their SME clients with a turnkey solution.

Acquiring MazingTree, Cloud9ine Communications, Gower Business Solutions and Saecom in quick succession, the Group has fast become a leading provider amongst its target client base, offering all the IT and Telecoms services needed with the expert knowledge needed to supply them.

While Flotek has consolidated its market growth, the acquired businesses also benefit from the additional resources that come with being part of a wider group.
Vying for new verticals
Though acquiring 'horizontally', like FloTek above, has several advantages, so too does integrating a new vertical within your business.

A prime example could be to expand operations to include more of your supply chain, as Winncare did when acquiring Herida Medical. Herida's additional manufacturing capabilities strengthen and extend the services Winncare can deliver in the UK, while Herida also benefit from the growth opportunities.
Futureproofing your brand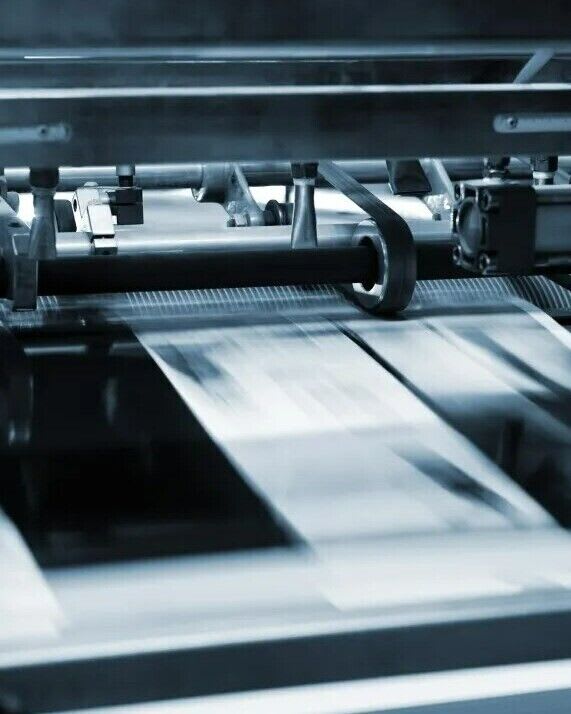 "With tough times ahead, we will be better and stronger together," said Pensord Print Group Executive Chairman Darren Coxon, on the decision to be acquired by its local rival, S&G Print Group.

As the two businesses both operated in the same sector and area, the amalgamation was a logical step for both. S&G's robust balance sheet and healthy financial structure meant the business was more able to deal with the economic headwinds, and enhance its market foothold.

For Pensord too, the acquisition meant its established brand name could continue, providing ongoing certainty to clients.
Expanding your service offering
Another motive for a company acquisition can be the chance to develop the service and/or product offering. This could include the use of a specific technology or product alongside the knowledge and resources of a team with expertise.

For software and payments business ClearCourse, acquiring Sellerdeck and its platforms boosted its retail offering through its specialist ecommerce focused technologies. The deal also strengthens Sellerdeck with new opportunities to integrate new software solutions from ClearCourse, creating more value for customers.


Paving the way for geographical expansion
For many businesses, breaking into a new location organically can prove challenging; the scale and scope of hiring skilled professionals, sourcing a site, and securing clientele can all make for a costly and prolonged process.

Therefore, buying an existing business in your target location can offer a more streamlined option. For Educ8 Training Group, one of Wales' leading apprenticeship providers, not only did the acquisition of Haddon Training diversify its range of courses but also its operations by facilitating expansion into England.

Taking into account these motivations, it's clear that acquiring a business can unlock your company's growth potential - and having the right strategy in place leads to greater success.

For more insights on the merger and acquisition process, join GS Verde in conversation with acquisitive entrepreneur Jay Ball to hear first-hand experiences and advice. Our deal-making experts will also share the secrets to financing an acquisition and legal considerations to be aware of.